How to create the wow factor for your document
Did you know that we can transform your document into a high-end beautiful presentation brochure without the expense of bulk ordering and long print lead times?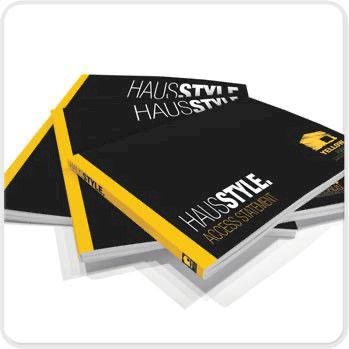 Our super fast printing and perfect binding system means we can help you produce outstanding quality, presentation booklets and brochures with the wow factor that will really give you and your business an edge over competitors. And because we can produce them super fast, we can meet all your deadlines, no matter how short!
Perfect binding is an ideal way to provide a professional looking finish to any report or documents. The integrated spine and heavy weight covers allow your report to be transformed in to a sophisticated brochure that will really stand out, quickly and easily. You can easily tailor the cover and document specifically for each meeting, tender or presentation to really impress your client.
Our specialist small run printing service also means that you can order very small quantities (even just 1!) of these high end brochures, so as well as reducing unnecessary print waste, you'll also be saving money and the environment too. You'll also be pleased to learn that because we print our brochures using high spec digital printing presses there are no high set up charges so our small run presentation brochures are also exceptional value for money too!
So, whether you need just 1 or 100 impressive looking brochures, you can produce high end perfect bound brochures, superfast and super easy. Perfect Binding is definitely the perfect document binding system in our book!
Our perfect binding and print options include landscape and portrait formats, in a range of sizes from A5 to A3 with matt or gloss lamination options and in a range of paper weights. We also have an in-house design team who can help you showcase your document should you need it. Take a look at our full range of print presentation solutions to find the perfect way to help you and your business stand out.