SUPERFAST PERFECT BOUND BROCHURE PRINTING
SUPERFAST PERFECT BOUND BROCHURE PRINTING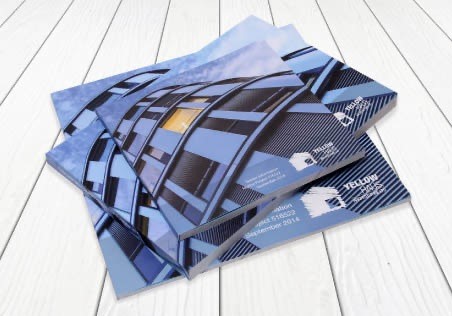 Elevate your document to the next level
Perfect binding is the perfect way to bind all kinds of company information, documents, reports or presentation bids and tenders to really create the wow factor.
Using our specialist PUR binding system, we can create premium quality perfect bound brochures with a spine, quickly and efficiently to help give your business document the competitive edge. Printed using high speed digital presses, perfect bound brochures can be created in either horizontal, square or portrait orientations and from A5 to A3 sizes, plus any bespoke in between. Covers may be printed on heavier stock and gloss or matt laminated for a high end look.
Order any quantity (even if it's only one!)
And because our perfect bound brochures are produced using the digital technology you can order very small quantities (even just one!) without incurring high set up charges.
This also means that as well as eliminating waste you can also keep bang up to date with your marketing materials, changing and updating brochures regularly and printing smaller quantities on a more regular basis.
Superfast turnaround
We can help you produce premium quality, stunning perfect bound brochures quickly and easily. As well as providing expert advice to help you set up artwork correctly, our superfast digital printing and binding service will ensure that we hit your deadline, every time.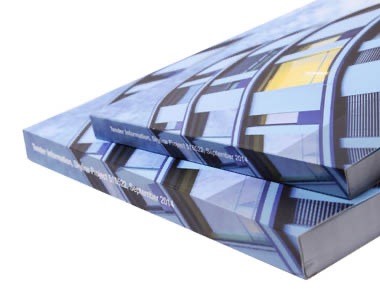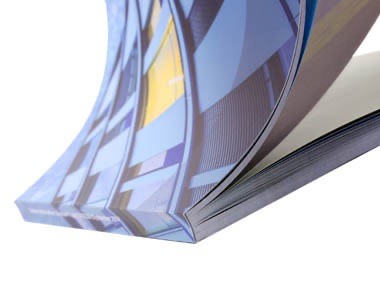 Matching custom printed presentation boxes
To really up the ante, you can house your presentation brochure in a matching custom printed box , custom made by us on our premises!
 THE PERFECT PRESENTATION SOLUTION