The beauty of digital printing
It has brought with it a plethora of cost, speed and flexibility advantages, enabling companies to target their customers in a highly effective way, whilst spending less time, money and energy.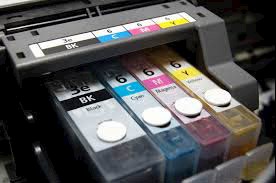 SHORT RUNS
- Digital print technology allows you to produce what you want, when you want it and specifically tailored to who you want. Which means that you can print very short runs of outstanding quality materials, customised or tailored to a specific client or sector.
And as digital data is easily stored and updated, changes can be made quickly and easily, either prior to printing or in the following batch. Digital printing also allows more effective print management, disposing of the need for ordering bulk stock and wastage of out of date stock.
OUTSTANDING QUALITY 
The rapid evolution of high spec, high tech digital print technology means that digital print offers razor-sharp, outstanding quality, high definition print. Beautiful prints every time!
SUPER FAST TURNAROUND 
 Digital printing also offers super fast and even same day turnaround times, as there are no traditional plates and films, no press make ready needed, no plate mounting and no ink keys etc. There are also far less processes and people involved, resulting in amazingly quick turnaround times.
BETTER FOR THE ENVIRONMENT 
As digital print can be ordered on demand (therefore eliminating unnecessary wastage) and has no need for film plates and chemicals, makes digital printing a better option for the environment.
COST EFFECTIVE 
Unlike traditional printing methods, there are no minimum quantities required and no high set up charges involved in digital printing, which makes digital print very cost effective. Companies can also save valuable money and resources by eliminating wastage by printing only what they need, when they need it.